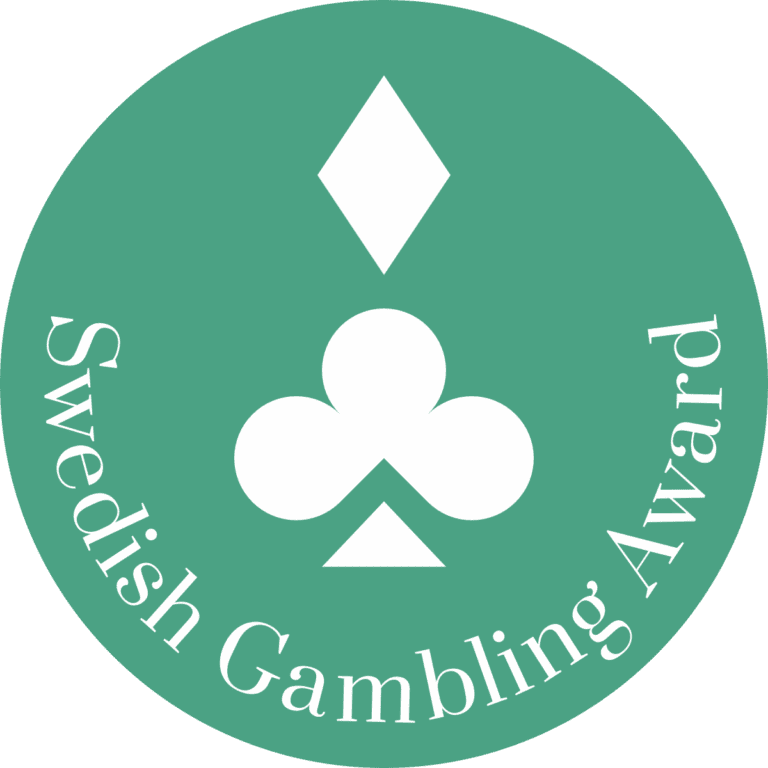 Swedish Gambling Award 2023 open for entries!
Through the Swedish Gambling Award, we set the spotlight on the good initiatives, organizations and leaders that have contributed to increased responsibility and sustainable development within the gambling industry. With the award, our ambition is to reward courage and innovation and honor role models, as they inspire others to follow in their footsteps.
Entries may be submitted until April 3th, 2023. Nominations will be annonced in May. Winners will be announced at the prize ceremony in Stockholm on June 15th.
Entry submission
16 januari – 3 april
Jury work
april/maj
Nominations/finalists
maj
Prize ceremony
15 juni
Catgories
All initiatives, projects and campaigns that contribute to a more sustainable, modern and healthy gambling industry are welcome to participate in the awards. The initiative has to have been active during the past two years, either started, been on-going or ended..
Within Leadership you can participate in two categories: Person and Organization
Within Sustainability you can participate in: two categories: Responsible gambling and Responsibility in Society
Within Customer Satisfaction you can participate in two categories: Effect & CSI and Marketing.
How to participate
It is free of charge to participate in Swedish Gambling Awards and there is no limit regarding the number of entries you submit. An individual entry may participate in several categories, but each entry must have its own application.
Participating in the Swedish Gambling Award is easy. You fill out an application, using Penetrace, where you describe and give a motivation for your entry:
BACKGROUND
Explain why the initiative was taken and / or the background – what problem needed to be solved?
SOLUTION
Describe the initiative or the leadership initiative and how that solved the problem in a new and innovative way.
RESULT
What results have been achieved, or will be achieved, and what can be learned?
Submit your entry by Penetrace: create an account or log in if you already have an account.
An entry can be submitted in several categories but it has to be registered in each category. It is also possible to attach files to the entry which is done directly within the system in Penetrace. The content of the entry and the visual material may be used in external communications if your entry gets nominated or wins.
Tips from the coach!
Jury
The jury honors and awards initiatives based on several criteria
creativity and innovation
results and effect, based on common goals
changed customer behavior
changed attitudes and public opinion
an effort or ambition beyond the usual
an effort that can be used for others in the industry
an effort that is an inspiration to others in the industry (role model)
Questions and answers
Contact
If you have questions about the Swedish Gambling Award feel free to contact us. Send a mail to swedishgamblingaward@gmail.com.
Arrangörer